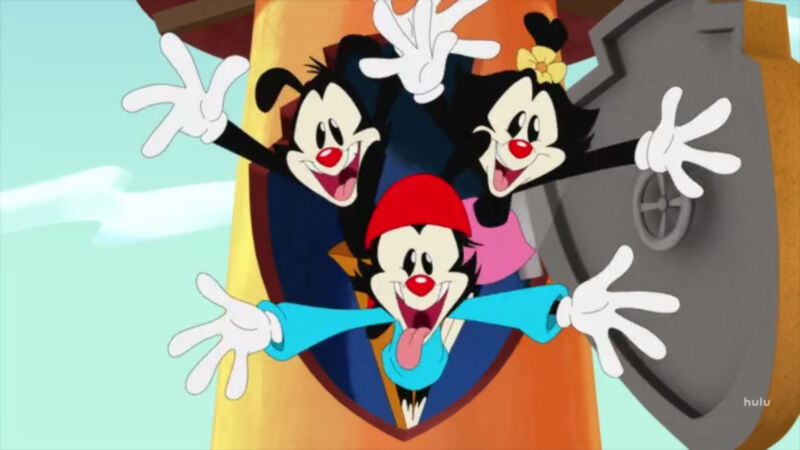 The Warner Brothers—and the Warner Sister—are back, thanks to Hulu. The streamer has rebooted the Emmy-winning, enormously popular Animaniacs, stalwart of 1990s afternoons, for a new generation and a new era.
Animaniacs first hit the small screen in 1993, part of a cohort of cartoons that tried to reach young audiences in a whole new way. At the highest level, Animaniacs was an animated variety show, with the main plot, such as it was, centered on Yakko, Wakko, and Dot Warner, animated creations from the 1930s who spent most of the 20th century locked up in a water tower until their escape in the 1990s. The show's artistic DNA seemed to be equal parts Looney Tunes and Laugh-In, with a Dadaist streak and a heavy dose of Mel Brooks-style parody woven through.
Animaniacs was, in the end, a pretty weird show, equal parts absurdist and educational. And that suited me perfectly because I was, frankly, a pretty weird kid.
Read 20 remaining paragraphs | Comments