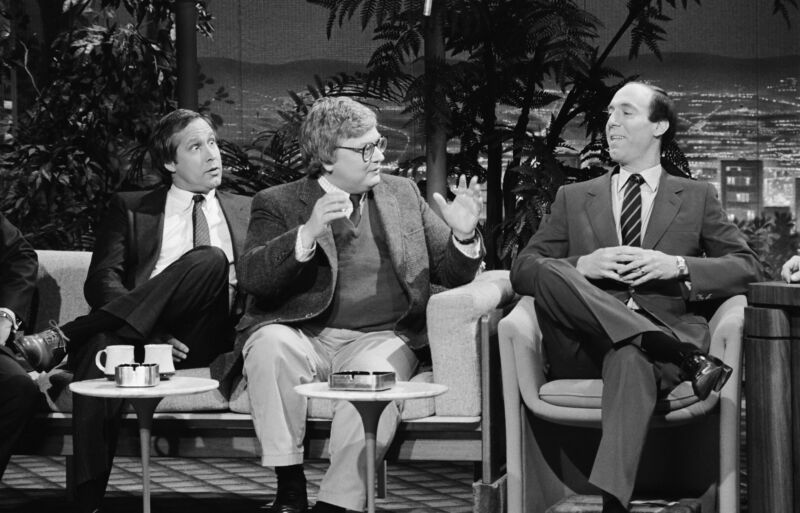 Update: Fifteen years ago around Thanksgiving, legendary film critic Roger Ebert set off a mini-storm in video game journalism circles by taking to his column and poo-pooing the medium. And with Ars staff off for the holiday weekend, we thought it'd be interesting to resurface this analysis of Ebert's critiques from Ars contributor Jeremy Reimer. While there have definitely been a few game-to-film duds in the intervening years (ahem, Assassin's Creed), there's been no shortage of breathtaking video game storytelling (Her Story) or Hollywood looking to new titles (Last of Us on HBO, either. This piece originally ran on November 30, 2005 and appears unchanged below.
Roger Ebert, the famed movie critic for the Chicago Sun-Times and co-host of the syndicated TV show Ebert and Roper at the Movies has thrown down the gauntlet on his website by stating that video games will never be as artistically worthy as movies and literature. Ebert does not believe that this quality gap can ever be crossed, as he feels it is a fundamental limitation of the medium itself:
There is a structural reason for that: Video games by their nature require player choices, which is the opposite of the strategy of serious film and literature, which requires authorial control.
Whether or not interactive art can still be art is an interesting question. Modern artists such as Chin Chih Yang, who design interactive multimedia projects as well as creating "traditional" art, would probably tell you that whether something is "art" depends on only the artist and the audience, and not the medium itself. However, there are undoubtedly more conservative artists who would dismiss "interactive multimedia projects" as not being worthy of the term art. Of course this debate is not a new one, nor has it been confined to video games. Movies and comic books both struggled (and still struggle) to receive the same level of respect as traditional media, such as literature and dramatic plays.
Read 4 remaining paragraphs | Comments