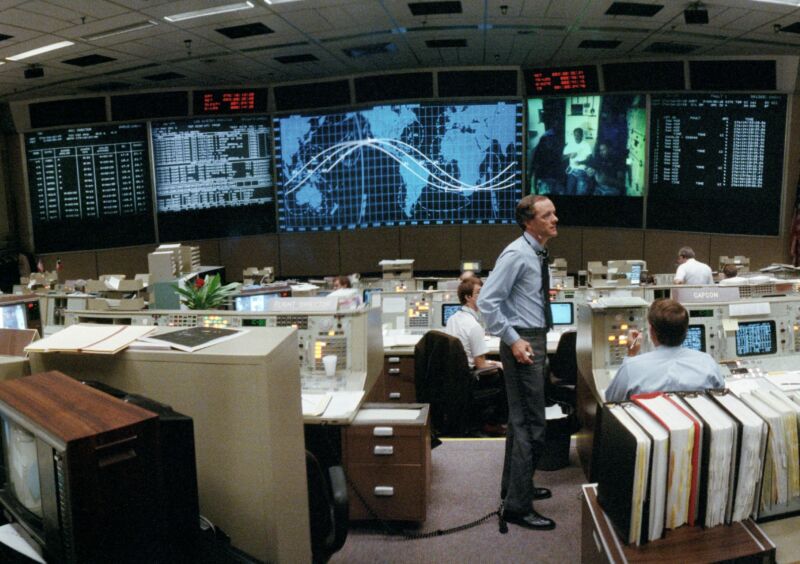 The phone call from the "Mountain" to Mission Control in Houston came at just about the worst possible time. It was the wee hours of Thanksgiving morning in 1991. Up in space, the crew members on board space shuttle Atlantis were sleeping. Now all of a sudden, Lead Flight Director Milt Heflin faced a crisis.
The flight dynamics officer in Mission Control informed Heflin that the Cheyenne Mountain Air Force Station, which tracked orbital traffic, had called to warn that a dormant Turkish satellite had a potential conjunction with the space shuttle in only 15 minutes. Moreover, this potential debris strike was due to occur in the middle of a communications blackout with the crew, as the spacecraft passed over the southern tip of Africa.
There was no way for Heflin's engineers to calculate an avoidance maneuver, wake the crew, and communicate with them before the blackout period began. Heflin was livid—why had the Air Force not given more warning about a potential collision? Typically, they provided about 24 hours' notice. By God, if that satellite hit Atlantis, they could very well lose the astronauts as they slept. The crew of STS-44 might never awaken.
Read 24 remaining paragraphs | Comments