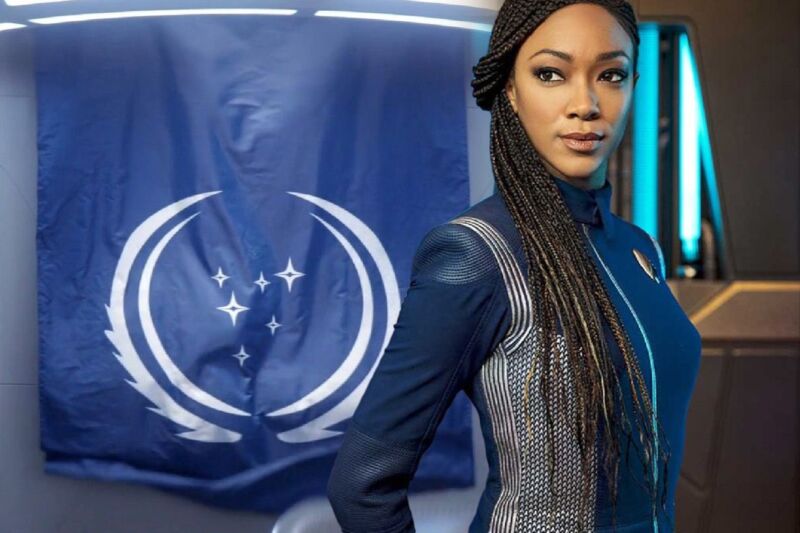 Star Trek: Discovery started out as a prequel to the original series, set roughly 10 years before Captain Kirk and his crew took over the USS Enterprise and boldly went where no man had gone before. But we're now in uncharted territory with ST: Disco S3, which rocketed the ship and her crew over 900 years into the future. That posed a considerable creative challenge to stay true to the ethos of the franchise while reimagining its future—a challenge facing not just the writers, but series prop master Mario Moreira and science consultant Erin MacDonald as well.
(Some spoilers for S2 and the first five episodes of S3 below.)
The series stars Sonequa Martin-Green as Michael Burnham, an orphaned human raised on the planet Vulcan by none other than Sarek (James Frain) and his human wife, Amanda Grayson (Mia Kirshner)—aka, Spock's (Ethan Peck) parents. So she is Spock's adoptive sister. As I've written previously, the S2 season-long arc involved the mysterious appearances of a "Red Angel" and a rogue Starfleet AI called Control that sought to wipe out all sentient life in the universe.
Read 21 remaining paragraphs | Comments